The Student Nurse Forum
|
home




Stressed Out About Nursing School


This page was last updated on 15-Jun-02
Main Menu
/ Stressed Out About Nursing School

Advertisement




Stressed Out About Nursing School: An Insider's Guide to Success was written to help you on your path to becoming a nurse. Think of it as your personal guidebook. Offering valuable insight and advice every step of the way, this book will support and encourage

you as you follow your dream.






Stressed Out About Nursing School

will walk you through everything you need to know - from getting into school to getting your first job as a nurse and beyond. You will find:




Information on the nursing profession and its many career options, including what makes a good nurse and what nursing is

really

like.

Help for determining the type of nursing that's right for you, selecting a nursing program, applying for admission and finding financial aid.

Comprehensive advice and study tips to get you through school, from organization and study skills to anxiety-free exams.

The inside scoop on clinicals - what they are like and what you will be expected to do, from care plans to nursing interventions.

The lowdown on the NCLEX exam - what it is, how it works and how you can best prepare for it.

Tips for balancing school, work and family, making time for yourself and staying motivated through the rough times.

Information on grad school and advanced practice nursing specialties.

Advice for finding your dream job, writing a resume that gets you noticed, acing employment interviews and evaluating job offers.

Insight, inside information and encouragement to help you succeed during your first six months as a practicing professional nurse.

From start to finish, this book has you covered!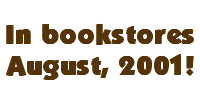 Stressed Out About Nursing School:
An Insider's Guide to Success
by Stephanie Thibeault
Soft-cover, 155 pages (7.5" x 9.25"); $22.95
ISBN: 1929693168

Advertisements: