The Student Nurse Forum
|
home




About The Author


This page was last updated on 15-Jun-02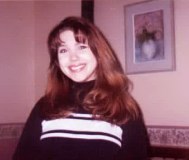 Stephanie Thibeault
, author of
Stressed Out About Nursing School: An Insider's Guide to Success
, is a nursing student pursuing a BSN. She writes a weekly column for NurseZone.com and her work has appeared in the
American Student Nurse
journal. She has 10 years' experience as an administrative assistant and human resources professional, including three years working for the United Cerebral Palsy Association. Additionally, she has experience as a respite care provider, and has done volunteer work for The Children's Place Agency, Niles Home for Children, The Good Samaritan Project (AIDS hospice), St. Vincent's Children's Center, The HOPE Foundation, Altrusa International, Jackson County Respite Care, and The Women's Foundation.
A second-career, non-traditional nursing student, she developed the Student Nurse Forum website while trying to find answers to her own questions about the field of nursing and going back to college. Her goal was to encourage and mentor students by offering solid advice and practical information to help them get through school. As word of her website spread, she began receiving more and more questions from nursing students, and from there, the idea of a guidebook was born.
Stephanie, 31, lives in Kansas City and is the single parent of two beautiful children - Anthony (13) and Emma (6). She is currently working towards a BSN, and hopes to eventually become a nurse practitioner working in hospice.

Advertisements: