The Student Nurse Forum
|
home




About This Site


This page was last updated on 15-Jun-02

About This Site: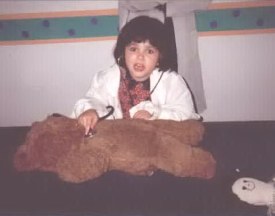 his site was created by Stephanie Thibeault. A second-career, non-traditional nursing student, Stephanie developed this website while trying to find answers to her own questions about the field of nursing and going back to college.
Stephanie, 31, lives in Kansas City and is the single parent of two beautiful children - Anthony (13) and Emma (6). She is the author of Stressed Out About Nursing School: An Insider's Guide to Success and writes a weekly column for NurseZone.com. Her work has also recently appeared in the American Student Nurse journal. She is currently working towards a BSN, and hopes to eventually become a Nurse Practitioner in the hospice field.
Sign the Guest Book!
Recommend this site to your friends!

Advertisements: